Complete Lawn Care & Weed Control
Lawn care and weed control can be hard to manage on your own. Caring for your lawn yourself can be done. However, when you want to take your yard to the next level and achieve a look worthy of home magazines, it's best to hire a professional. A professional lawn care company in Utah has the knowledge, experience, and resources necessary to cultivate a picture-perfect lawn.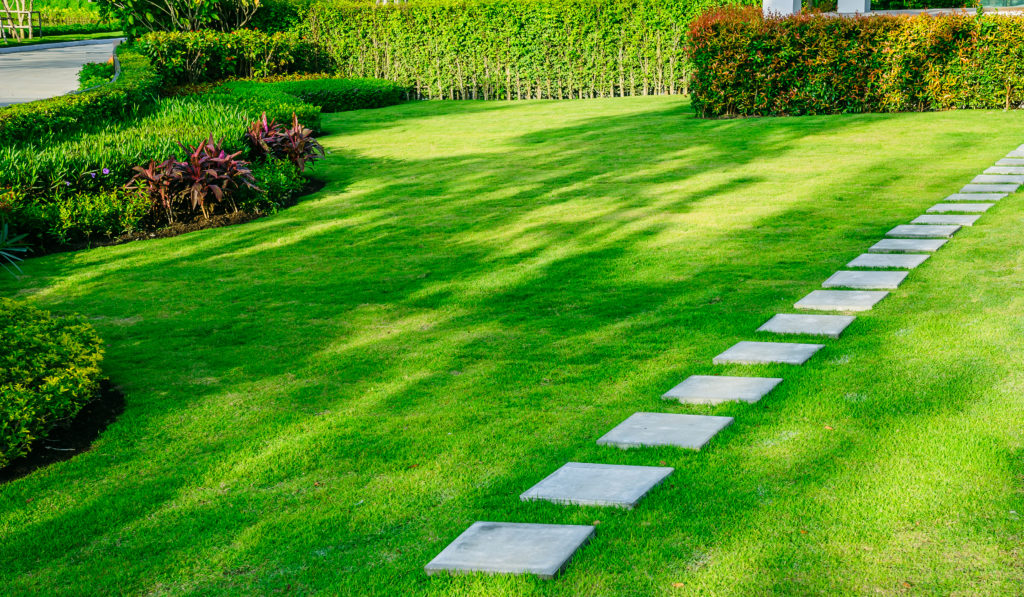 Weed Control
Weeds are everywhere—perhaps your yard is already full of them. If not, it's likely your neighbors' are. According to the horticulture department at Utah State University, these are some of the most common weeds you might find in your grass in Utah:
Field Bindweed
Foxtail
Thistle
Prostrate Knotweed
Prostrate Vervain
White Clover
Dandelions
Bermuda Grass
Crabgrass
Dock
Annual Bluegrass
Proper Lawn Care and Weed Control
When it comes to lawn care, it is important to maintain a proper balance to prevent weeds from sprouting. Fertilization and application of herbicides in addition to proper watering are important factors for maintaining a healthy lawn.
Proper Fertilization: Do you really know the proper way to fertilize your lawn or are you just following the directions on the back of a product you bought at the hardware store?
Sufficient Watering: Have you taken the time to measure sprinkler output to be sure your lawn isn't being under or over watered?
Prevention of Insects: Many insects will look to damage your lawn—do you know how to eradicate pests from your yard?
Let Alpine Pest Control & Lawn Care Help
At Alpine Pest Control & Lawn Care, we have the necessary tools to maintain the proper levels of all of these yard elements to ensure your grass looks amazing. We will not only rid your yard of weeds, but also the insects that may be plaguing your property. The benefit of using a company knowledgeable in both lawn care and pest control is that every aspect of the exterior of your home will be properly cared for and protected from unwanted visitors.
Are you tired of fighting the weeds and insects that are overtaking your lawn? Contact Alpine Pest Control in Salt Lake City, Utah to get rid of your weed and pest problems today./
Call now for your Free Quote (801) 300-2979